Recently Viewed
Featured Products
Bestsellers
Find My Food
We know that every dog is different, so we've created a quick and easy questionnaire to help make it easier than ever to find the perfect food for your four-legged friend.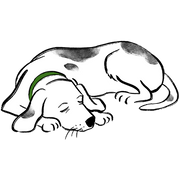 Colin
1 Tray of wet, 1 Cup of dry
per day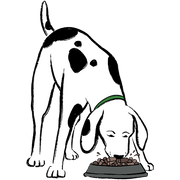 patch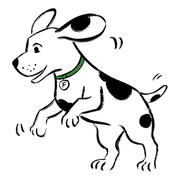 Mabel
Start Questionnaire
Over 1,400 customer
5-star reviews
Don't just take our word for it. Read what our loyal customers have to say about their Forthglade meals and experience.
"My dog loves all the Forthglade range . He's had a sensitive tummy in the past but all the dried & wet food grain free range suit him. "
Anne Lowe
"Have subscribed to the regular delivery of the dental sticks. Our golden retriever loves them - one at lunch time is his daily treat, and his teeth have improved, even though I do brush them too."
Nicholas
"We recently put our two rescue girls on the new lightly baked range and they absolutely love it."
Samantha Goode
Subscribe and save
Our subscription service is the easiest way to get regular top-ups of your dog's favourite natural dog food, delivered direct to your door at any frequency you choose. Cancel or pause at any time, plus save with 10% off every order.
Build A Box
About Forthglade
You've heard it before, 'you are what you eat' - and this is just as relevant for your pet as it is to you.
At Forthglade our aim has remained the same since we opened our doors; to produce simple, wholesome & natural meals for dogs which provide them with the nourishment they deserve. You only need to see and smell our food to appreciate the quality.
Learn More
Canine Community
Whether you're looking for advice on looking after your new puppy, tips for walks and training, or healthcare advice for your dog, our canine community is packed with information to help you further nourish the relationship with your dog.
View All Blogs